Project Facts
Canada Lands Company, MST Partnership


ʔəy̓alməxw/Iy̓álmex Jericho Lands is a 90-acre site located on the west side of Vancouver in the unceded traditional territories of the Musqueam Indian Band, Squamish Nation, and Tsleil-Waututh Nation. Situated between downtown Vancouver and the UBC campus, the site knits together Jericho Beach, the West Broadway Corridor, and the surrounding communities. The site is being developed through a historic joint-venture partnership between the Canada Lands Company (CLC) and the Musqueam, Squamish, and Tsleil-Waututh (MST Partnership). A collaborative effort, HPA is part of a larger team that includes Urban Strategies, PFS Studio, Formline Architecture, and Ramsay Worden Architects, amongst others, to establish a new vision for the site.
Working alongside local communities and municipalities, the vision for the project involves a new model of development—one that recognizes the cultural and spiritual significance of these lands for over thousands of years—while envisioning what a sustainable and inclusive community could look like when it embeds Indigenous values in the design process and is guided by the spirit of reconciliation.
The proposal envisions a mixed-use development that is anchored by three towers, the sentinals, in the northwest quadrant. The trio of towers, reaching proposed heights of up to 38-storeys, symbolizes each of the three First Nations involved in the project. The initial concept for the built form is organic, following the topography and harmoniously integrating with the natural elements of the site. The level of density achieved through building heights will allow for major portions of the site to be dedicated to public parks and open spaces.
Project Facts
Canada Lands Company, MST Partnership


Recent Press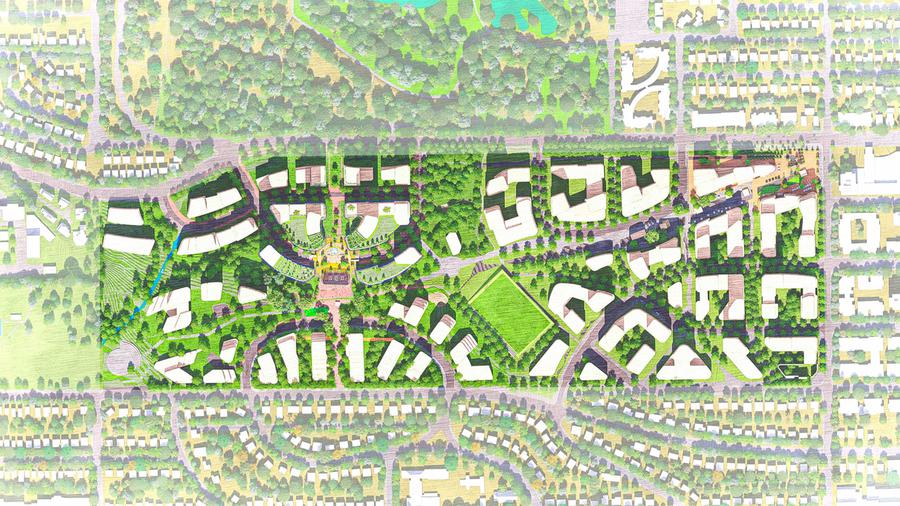 Site Plan Concept Option: p̓aq̓əs/sp'akw'us/ eagle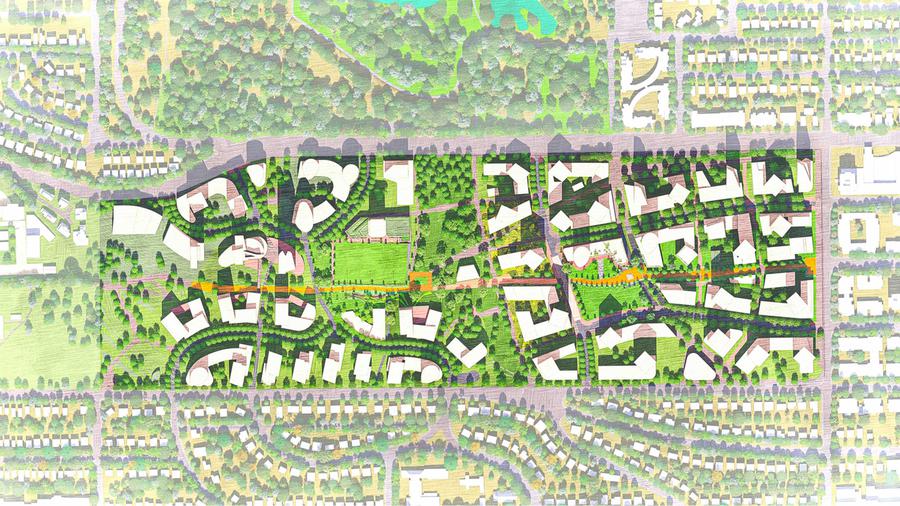 Site Plan Concept Option: Ɬən / tahím̓ tl'a úxwumixw-chet / weave



Site Plan Concept Option: p̓aq̓əs/sp'akw'us/ eagle
Site Plan Concept Option: Ɬən / tahím̓ tl'a úxwumixw-chet / weave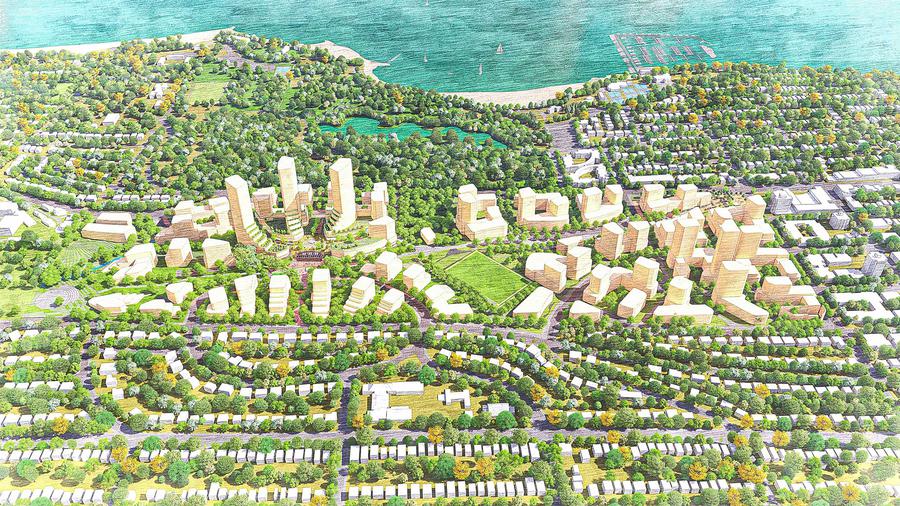 Concept Option: p̓aq̓əs/sp'akw'us/ eagle
Concept Option: p̓aq̓əs/sp'akw'us/ eagle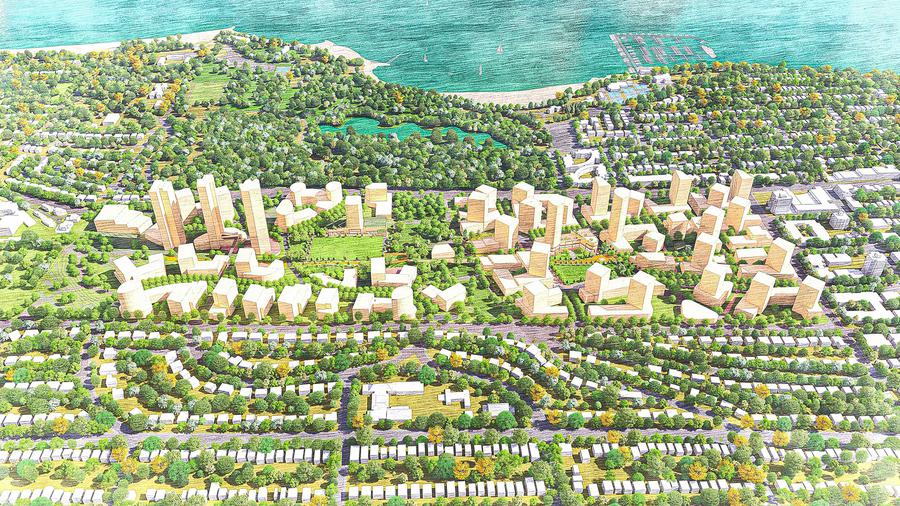 Concept Option: Ɬən / tahím̓ tl'a úxwumixw-chet / weave


Concept Option: Ɬən / tahím̓ tl'a úxwumixw-chet / weave